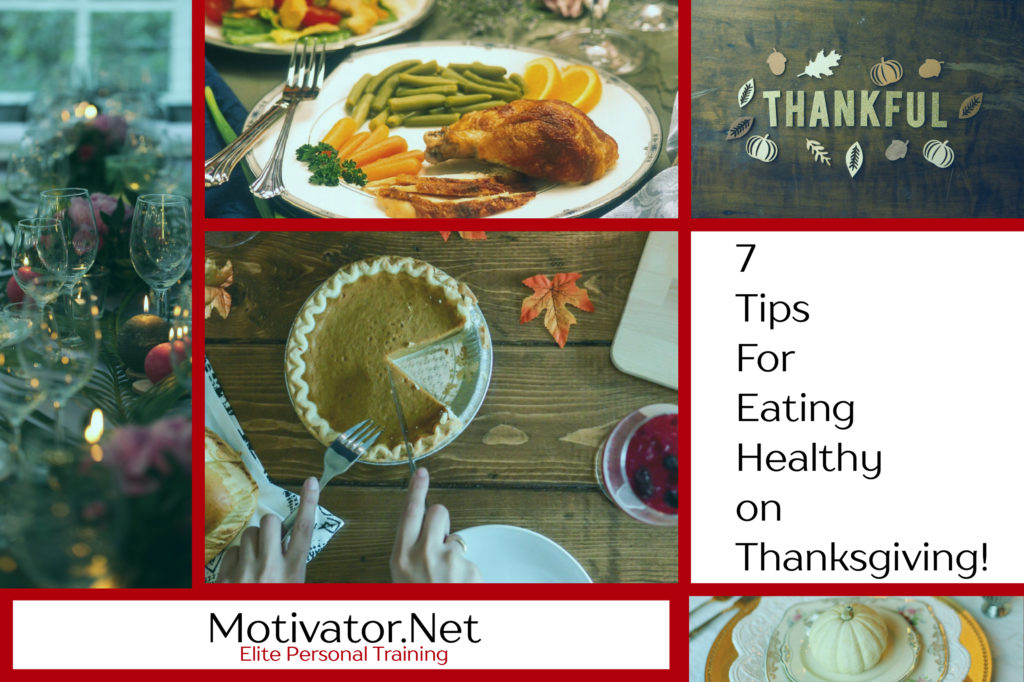 Seven Tips For Eating Healthy on Thanksgiving
For the health conscious, holidays can pose a daunting challenge. How do you enjoy time with your families – usually around the dinner table – without undoing all the progress you've made towards your fitness and health goals?
Fortunately, we have some ideas to help you survive the holiday, enjoy some good food, and stay on track!
Eat before the main meal.
Food before the food? Yes! A healthy snack or small meal eaten before the main meal can help curb your appetite for the calorie-laden food being served. A handful of nuts provide protein and whole fruit can provide a pop of sweetness and fiber, or go ahead and eat your normal chicken salad or protein shake. You're more likely to watch what you eat, if you're not starving. Note: if you choose to have fruit, ensure you eat fresh fruit and not dried, which can have added sugar!
Drink your water!
You hear this often, and it's just as important during the holidays, if not more so. It's possible to mistake thirst for hunger or to simply lose focus on certain goals when surrounded by the activity family gatherings attract. Drink a glass of water a short time before eating, and make sure you're remembering to drink your normal amount of water throughout the day.
Portion control.
Serve yourself. Allowing someone else to fill up your plate can automatically position you to eat more than you planned. Craving the dish you only eat once a year? Create a sampler plate of smaller-than-usual portions. This way, you can satisfy your taste buds without going overboard.
Track your food.
It sounds simple, but often, the activity around the holidays and open trays of sweets can distract us from how much we're eating. A nibble here, a nibble cookie, full dinner … and suddenly, you're at a few thousand calories. A simple way to avoid this is to track what you're eating as you eat it.
Stick to your normal schedule.
Maintain your healthy routine of meal planning, working out, and regular sleep as much as possible. Keeping structure in your holidays will ensure you're not reaching for food out of excessive hunger, boredom, or lack of sleep.
Don't drink your calories.
The holidays are booby-trapped with sugary, calorie heavy drinks such as peppermint mochas, eggnog, wine and beer. Allow yourself a serving of something you love and limit the rest of your beverages to water and spritzers.
Bring a healthy side dish and snacks.
If you're headed out of town or to someone else's house for dinner, bring your favorite healthy side dish. Also remember to bring the type of snacks you'd eat on a non-holiday, so you're not overly tempted to swap a piece of pie for your mid-afternoon apple!
We hope you've found our holiday eating tips useful!
Have a happy and healthy Thanksgiving from The Motivator Personal Training and Rehabilitation team!
Elite personal training at affordable prices. Voted the Best Gym / Best Personal Trainer in Tucson. We specialize in: personal training, senior citizen fitness, rehabilitation fitness, functional fitness and sports fitness. FREE fitness consultations! Call: 520-906-5438, email [email protected], or drop by our location: 7831 E. Wrightstown Road, Tucson 85715