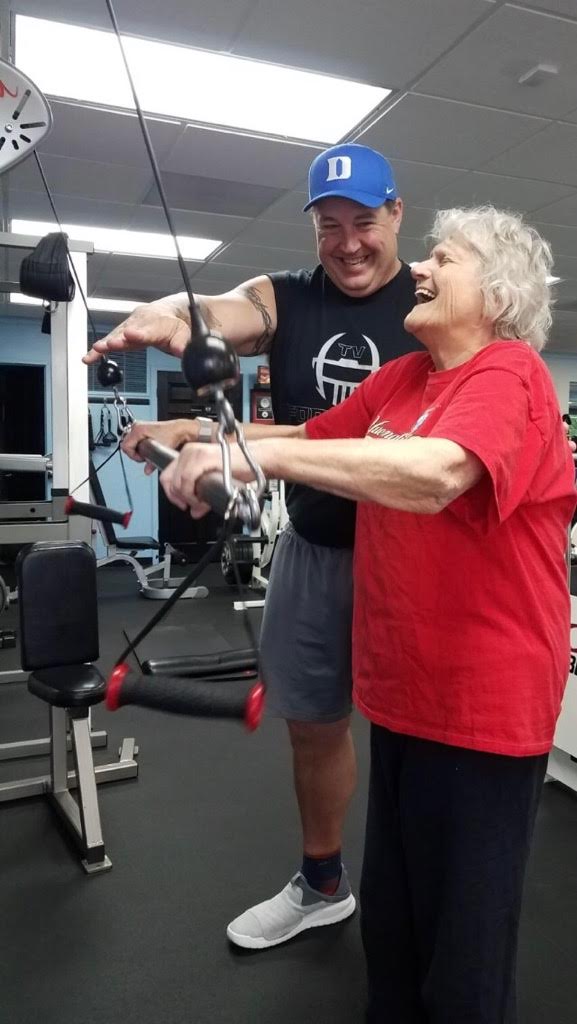 Lance Olberding
Master Trainer
I believe in understanding your personal goals and developing a plan to help you achieve the best version of yourself. In 2010, I dealt with a series of life altering events in my personal health, finances, career, and marriage. I had major joint replacement surgeries that resulted in significant weight gain and a sedentary life style. Overcoming these challenges has inspired me to help others live a healthy lifestyle and achieve their fitness goals.
I am the proud father of 3 (ages 24, 19, and 18). In my spare time, I enjoy playing basketball, flag football, hiking, coaching young athletes, motivational speaking and helping others.
• Master Personal Fitness Trainer Certification (AAAI/ISMA) #186827 – 2017 • Personal Fitness Trainer Certification (AAAI/ISMA) – 2017 • Evolution Fitness Warehouse Co-Founder/ Owner/Trainer, Cincinnati Ohio (2010-2016) • Personal Trainer, River's Bend TPC Golf Club, Cincinnati Ohio (2015-2017)
The Motivator Personal Training & Rehabilitation Gym is proud to present a 2019 Football Lineman Camp led by Master Personal Trainer and Coach Lance Olberding for Junior High and High School football players who want to improve their offensive line skills.  
Participants will:
Improve their football mindset
Focus on mental aspects of the game
Learn tips and tricks they can use before, during, and after the game
Improve their core body strength
Learn how to accelerate
Improve their foot speed and agility
Reinforce proper hand-striking technique
Improve their stance and work on dynamic stretching
The camp will start January 8th, 2019 and runs for 5 weeks on Tuesdays & Thursdays (10 sessions total). Tuition is $125 with an early sign-up discount of $25 if enrolled by 12/15/18.